Revolutionary War Records




Under Construction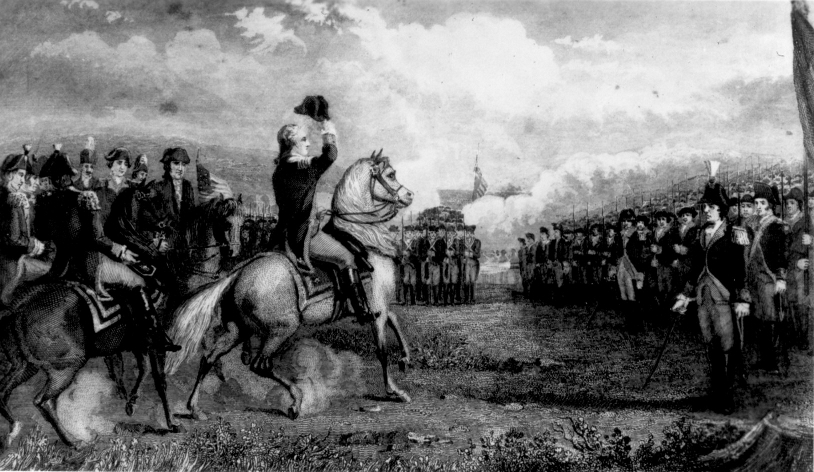 This section of the website concerns the Revolutionary War records of the individuals who fought in the war for Independence.
In the case of pensions, the solder's wife and children maybe be included.


---
Thomas Ashby


Thomas Ashby is credited with Revolutionary War Service. Thomas Ashby served under Captain Daniel Morgan from
Romney (West) Virginia. He enlisted 1 November 1775, and mustered out after 23 May 1783. Thomas Ashby 100 acres
Warrant #959 for 3 years soldier of Virginia Line 20 June 1783 (Willard Rosue Jillson, Sc.D, Ch V, Military Warrants
1782-1793.)
DAR application for Miss Lois Stanley lists the following: "Thomas Ashby served under Captain Daniel Morgan from Romney (now WV). He enlisted 1 Nov 1775, and received his final pay as private in General Morgan's Rgt. on 23 May 1783. He received his final pay in Hampshire Co., Virginia (now WV). Parents: Thomas Ashby Sr. and Rose Berry.


Thomas Ashby Land Grant


---

John Ashby Jr.






John Ashby Jr. Land Grant





John Ashby Jr. Land Grant 2


---

Stephen Ashby






Stephen Ashby Land Grant


---

Benjamin Ashby






Benjamin Ashby Land Grant

---

Richard Taylor
10 Dec 1760 9 Dec 1843


While residing in Frederick County, VA, he enlisted in the Continental Army in Sept 1777. He served as a private in Captain John Gilkerson's Virginia Company, Under Clonel McIntosh, discharged in the Spring of 1778. Enlisted again in April or May 1781 and served in Captain Marcus Calmes Company, Colonel Darkes Virginia Regiment in the vicinity of Yorktown and was in service until after the surrender of Cornwallis.
Richard Taylor was married first on 11 June 1782 Sarah Cornett, daughter of Thomas and Margery Cornett. Sarah was born 3 July 1760 and died 7 Feb 1836 in Frederick County, VA (believe death date of wife to be incorrect)
Inscription:
Sandstone marker. About the year 1952 DAR placed a marker to his grave.
In Memory of Richard Taylor, Sr, who was born the 10th day of December 1760 departed this life the 9th day of December 1843 being 83 years of age.


Richard Taylor
Land Grant

Richard Taylors Revolutionary War Pension Records


---
Home